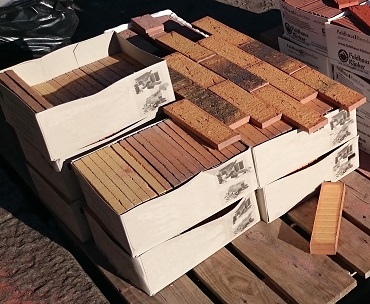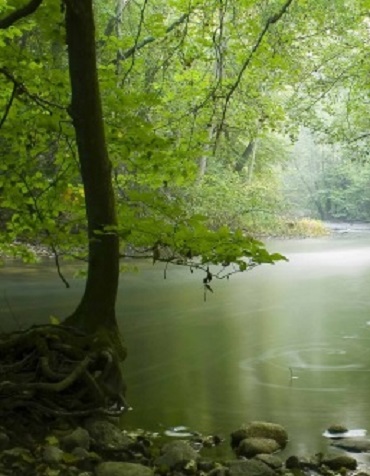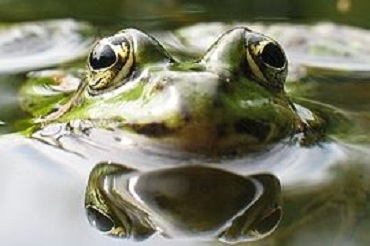 Brick facing tiles
VARIETY TODAY AND IN THE FUTURE.
Easy to handle and durable, the brick-tiles (slips) are being increasingly used in new, renovated or extended building (in and outside).
Our hard-baked brick facing tiles are made of specially selected clays and fired up to 1200C°.

As a result, they are extremely dense with a water absorption rate of only 2 to 6 % (some exceptions).

All facing bricks tiles (slips) are:
Quality standards for the brick-tiles are laid down in the European product standards conform to: DIN EN 771-1 and DIN V 105-100 and with CE mark certificate.
Red, dappled, yellow, brown or white Brick-Facing Tiles, more then 100 different colours are available in various shapes and sizes.
Apart from the colour, the surface and the size determine the character and effect of a brick.
The architecture, regional customs and your own taste determine the choice of the brick, also with regard to its surface properties.
All of our
brick-

tiles will

be delivered

per m2, (corner brick-tiles per piece) and

suitable for our

J

oint

A

lignment

S

ystem

.
For our

BRICK

PANELS SYSTEM

,

we use the same

brick

-tiles

except the

L

ime stone

tiles

(technical

not

possible

)
RF-format The brick format is

240х65х17

mm

The beautiful old traditional format pleasantly calming effect.

WDF-format

The brick format is

210х65х20

mm For a special appearance- rustic and elegant.

(

hand-molded)
NF

-

format

The brick format is 240x71x14 mm

The economical standard size.
The brick is characterized by its dominant effect

.

DF-format The brick format is

240х52х1

4

mm

This slim format has been the most widely used since the introduction of standardization - good surface effect.

Other formats and dimensions on request
WORLDWIDE BRICKWORKS
Clay brick are one of the oldest known pre-assembled building materials dating back to the Neolithic period (8000-6000BC). In Europe, brick were used extensively during the Roman Empire. But also cultures beyond Europe used their brickwork to enhance architecture.

BRICKS, BRICK TILES or BRICK SLIPS? ALWAYS IN HARMONY WITH NATURE

Clay, loam and sand: the raw materials from which our brick facing tiles (slips) are made are renewable resources and mostly of local origin. The distances over which these materials to be transported from the quarry to the factory are exceedingly short.

Once a clay deposit has been exhausted, no "wounds" are left in the landscape. In other words, the quarried areas are replanted and create a water biotope in which a larger variety of flora and fauna can evolve than on the previously arable land.

Little or no waste is produced when manufacturing bricks and brick tile (slips): brick chipping are returned to the production cycle. Even rubble produced when demolishing buildings can be ecologically recycled.

Bricks and brick tiles (slips) is a durable commodity characterised by extended service life in comparison to other building materials.